HANDMADE IRISH TRUFFLES
A big thank you to all who supported our small artisan business this Easter.
The Truffle Fairy was established in 2005 by Professional Chef Mary Teehan. Over the years Mary and her team have refined the making process to create fine chocolate truffles, bars and many chocolate products.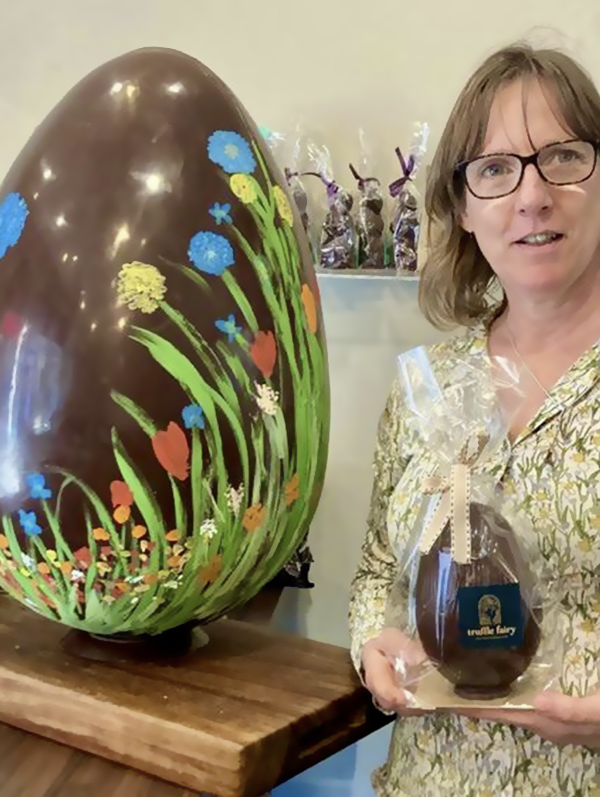 Easter Raffle winners announced…
Congratulations!! Our giant hand painted Easter egg winner is Mary, Leo, Fran and Louise Clarke of Thomastown, Co. Kilkenny, 2nd prize: Jason from Kilkenny Cycling tours, 3rd prize: Romina Serna Miguel, 4th prize: Maria Cahill and 5th prize Sarah Carroll. A huge thank you to everyone for supporting our worthy charity for this year, Down Syndrome Kilkenny.
MORE EASTER TREATS
A delicious assortment of truffles awaits you…
We also create raw cacao bars
…and our brownies won a gold star at the 2013 International great taste awards. They're pretty good!
Don't Just Take Our Word For it
"We stopped to visit the Truffle Fairy, a small brand with a fervent following for its handmade square truffles. The tiny shop with a vivid turquoise exterior is in Thomastown…They were voluptuous, with a rich finish."
New York Times. Nov 15th 2015.
FOR GREAT OFFERS AND MORE
Sign up for our newsletter