A range of chocolate bars in many sizes and flavours awaits you here.
Maracaibo 65% – noble, single- origin cacao beans from Venezuela. The flavours of this world-class couverture chocolate includes hints of coffee, plums, cocoa, orange blossom, cinnamon and raisins.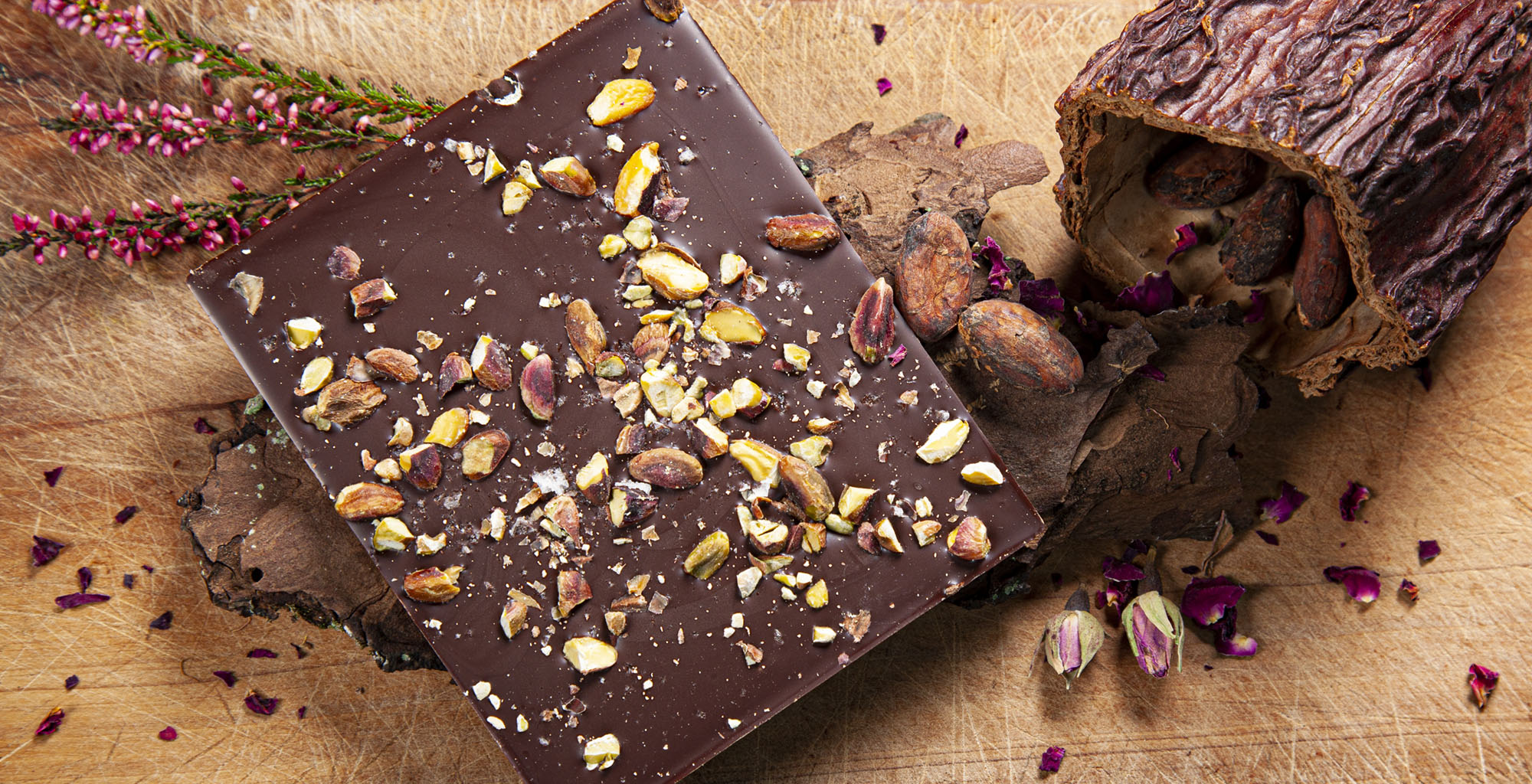 We use only the finest chocolate (sourced from our Swiss supplier Felchlin), to create delectable chocolate bars.
All chocolate used is couverture chocolate, which means that it ground to a much finer texture in production and has a higher percentage of cocoa butter (but certainly no other vegetable fats). These two differences give it superior flavour and texture.
Some of the bars are made with single-origin chocolate, which means that it is made from fine-flavoured cocoa beans, grown for quality rather than disease resistance, on a single estate.