We often get asked whether we sell anything vegan. The short answer is: "Yes. Lots!" 
The most important ingredient in chocolate – indeed, the ingredient that makes chocolate chocolate –  is the cacao bean, which grows in pods on trees. So it is not the chocolate itself that is unsuitable for vegans, but rather the additives.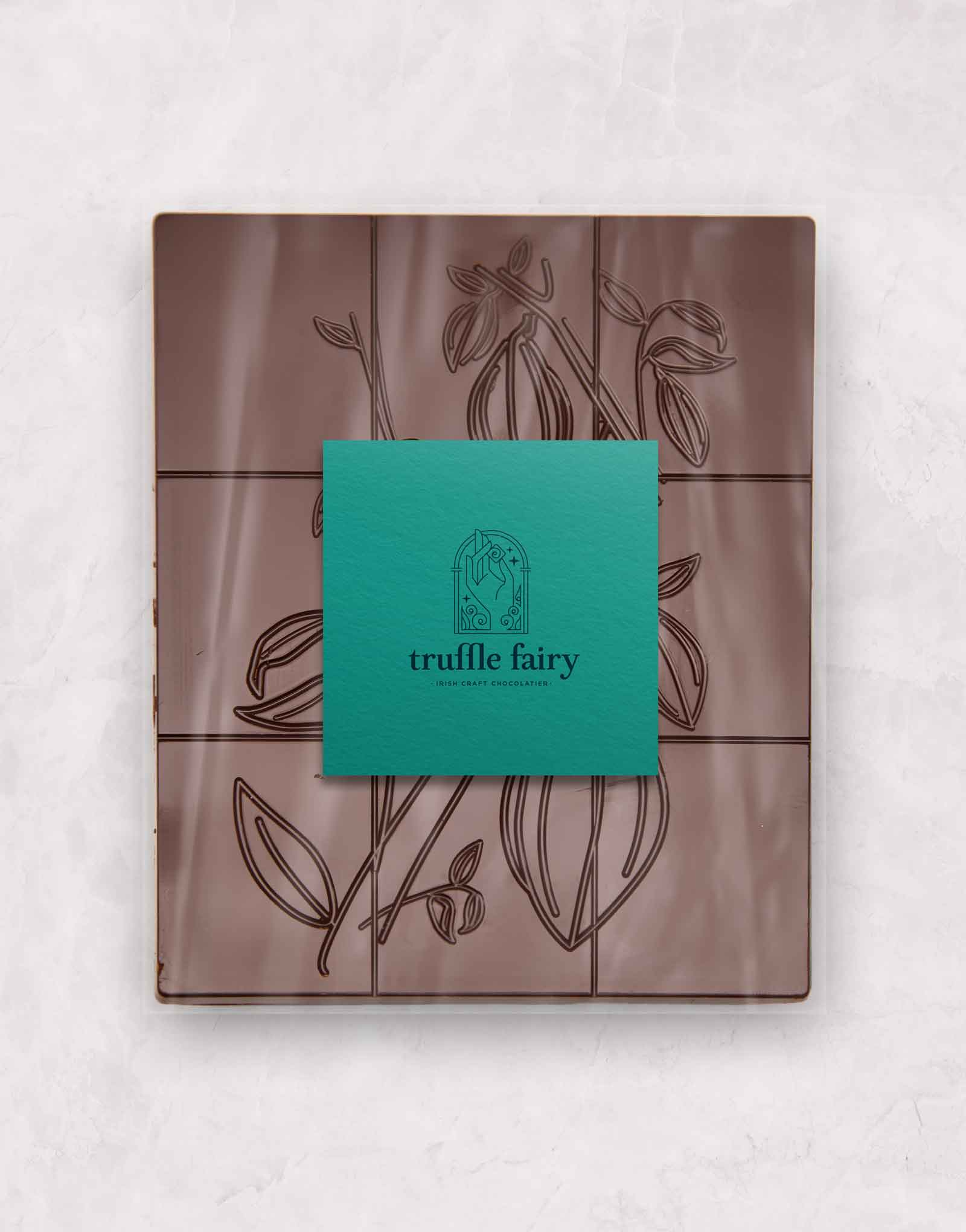 At the Truffle Fairy, we add very little when making our chocolate bars. And why should we, having sourced such high-quality couverture chocolate with exquisite flavour notes for the basis of our chocolate-making endeavours? Certainly we would not dream of adding any cheap fillers such as food starch or artificial flavourings which often contain dairy (this sounds obvious… but you'd be surprised at how many chocolates out there do have these ingredients!). Instead, our dark chocolate bars contain just cocoa, cocoa butter, sugar, soy lecithin and vanilla. Plus, of course whatever delicious flavouring with which we have topped some of the bars, ranging from sea salt to hazelnuts, to dried raspberries.
Having said all that, and just to be very clear: the bars labelled "milk chocolate", do indeed contain milk and are therefore not suitable for vegans.
In a nutshell: our chocolate bars are vegan, so long as they are made with dark chocolate.
Truffles are a different story to chocolate bars because they contain a ganache in the centre, which, more often than not, contains cream (milk product). However, with creativity, diligence and skill, vegan truffles are not only possible but also delectable! With a growing demand for vegan chocolates, we are sure to always have 5 or 6 vegan truffles in our selection.  Our vegan truffle selection made it to the 2021 Blás na hEireann finals, that's how good they are!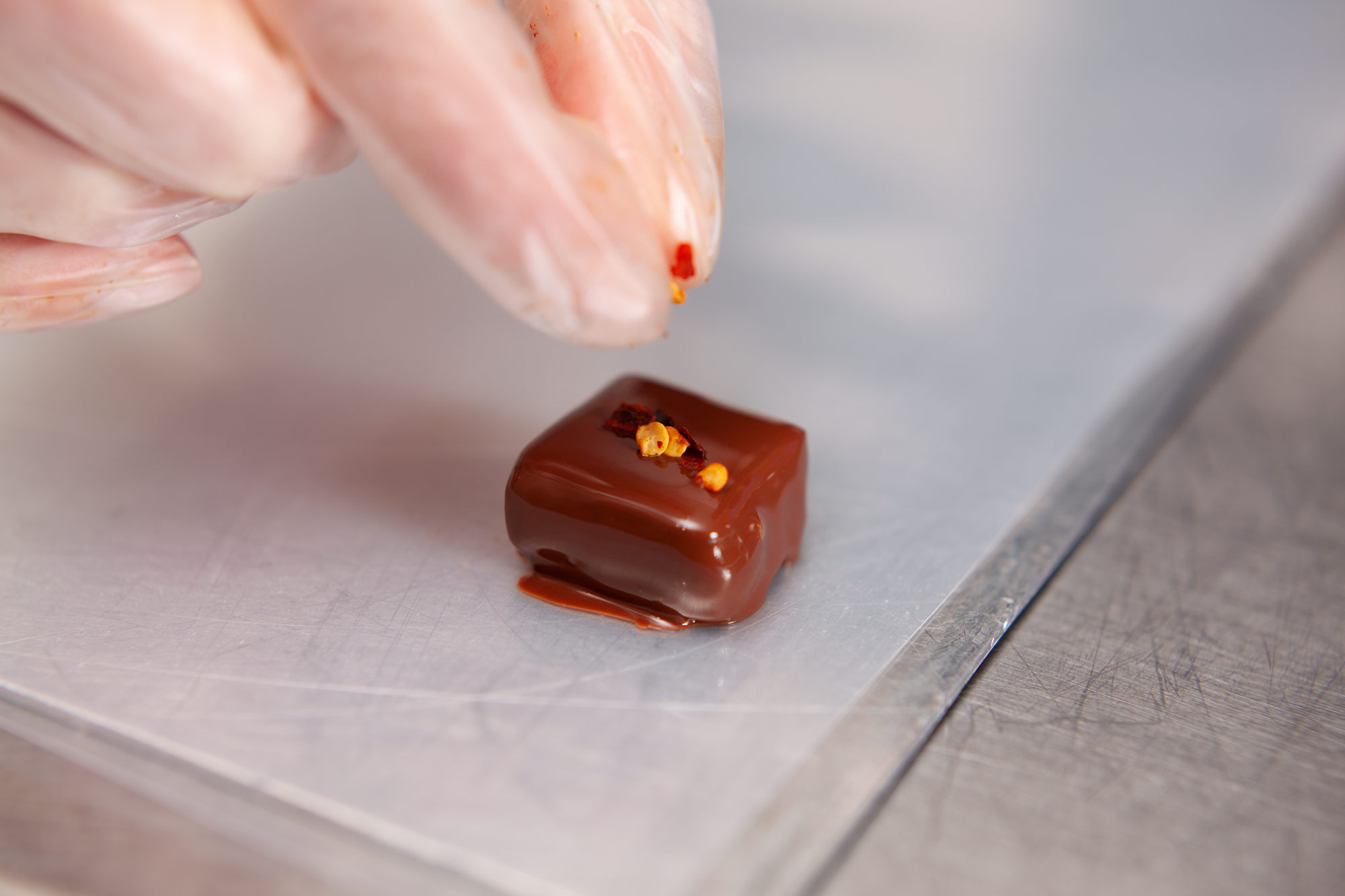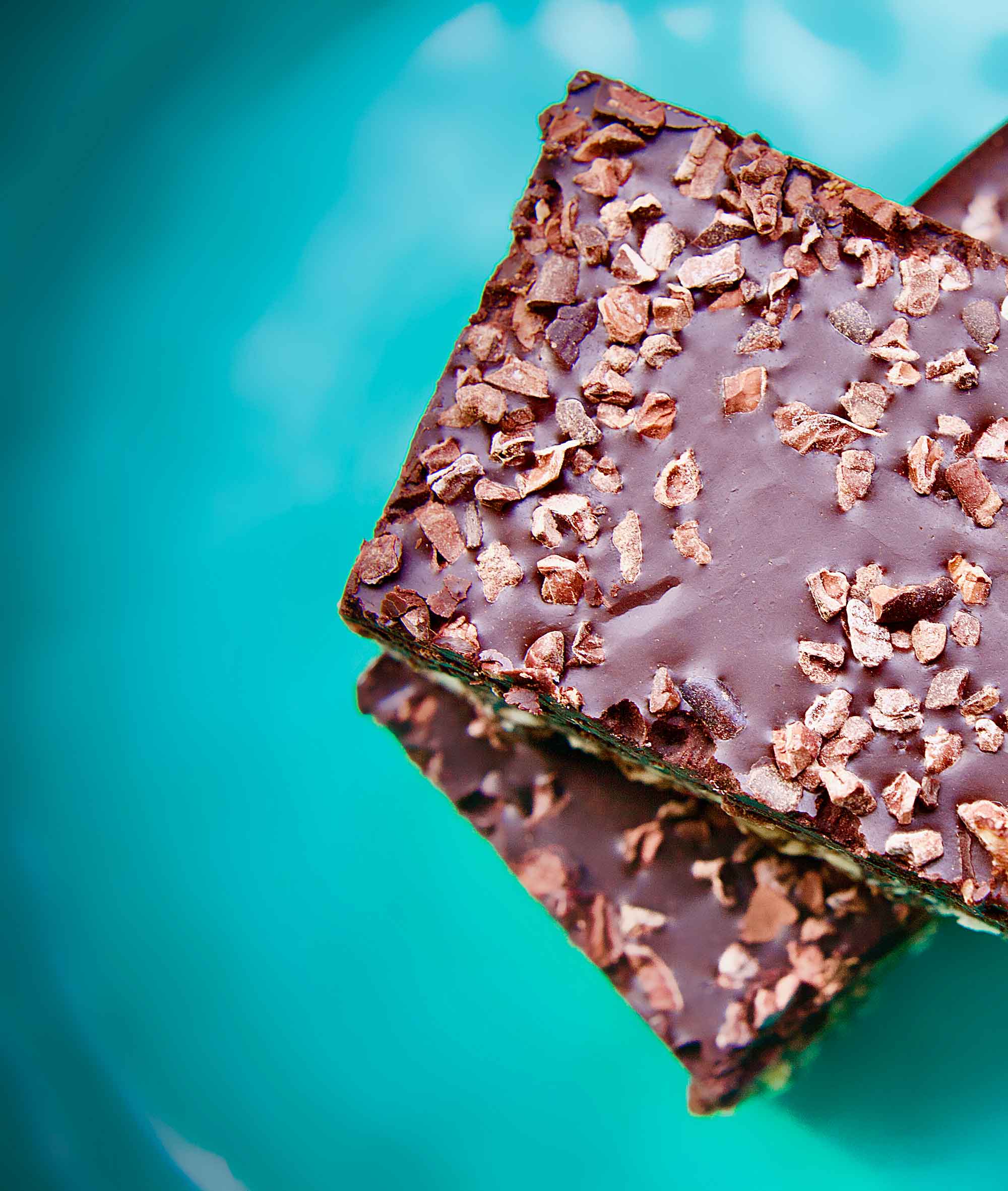 Other chocolate goodies
Then there is the Raw Cacao Slice, a vegan energy bar, coconut bars, honeycomb bites and more.
Drinks
We are  happy to make any drink in our cafés with plant-based milk alternatives. We usually have oat, soya and almond milk in the fridge. This way, your favourite drink, whether it's a flat white, cappuccino, (dark) hot chocolate or mocha can be made vegan.