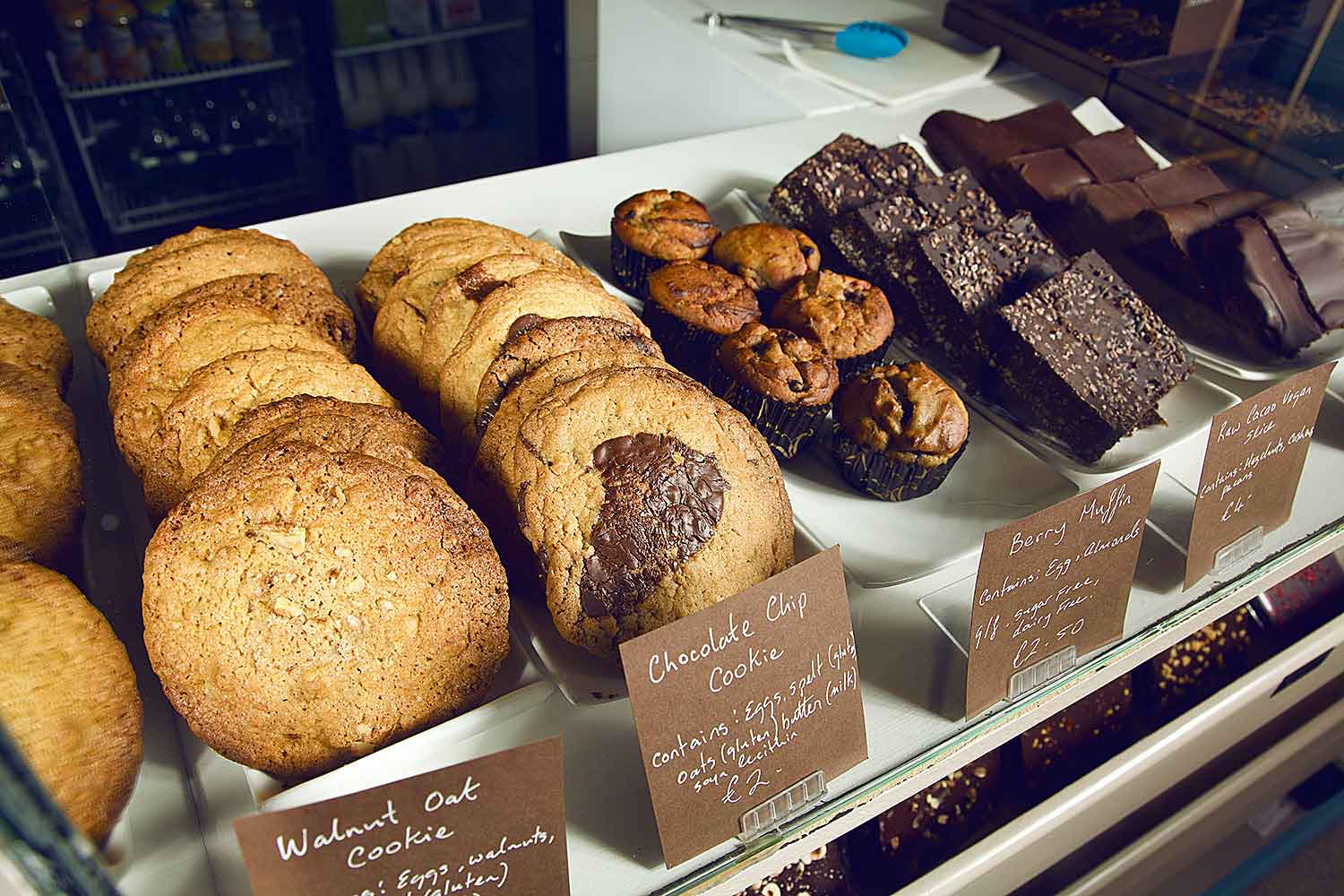 We have a selection of freshly baked goods available in our cafés, including options for special dietary requirements. Some we even sell through our online shop.
Award-winning chocolate brownies – gluten free!
Raw cacao slice – vegan!
Berry muffins – sugar and dairy free!
Chocolate chip cookies
Regular scones
Jana's savoury sourdough scones
We make cakes to order. Just contact us to discuss the possibilities!