Our shops
   OUR SHOPS ARE CURRENTLY OPEN EVERY FRIDAY AND SATURDAY
   WE ARE ALSO TRADING AT KILKENNY FARMERS' MARKET EVERY THURSDAY.
   OUR ONLINE SHOP IS OPEN.
Our shops are located in Thomastown and Kilkenny. We also operate market stalls on Kilkenny parade and in The People's park, Dun Laoghaire.
Visit us at our Kilkenny or Dun Laoghaire markets for our full selection of truffles or a cup of fabulous hot chocolate!
Dun Laoghaire Market every Sunday 10am-4pm
Kilkenny Farmers' Market every Thursday 10am-3pm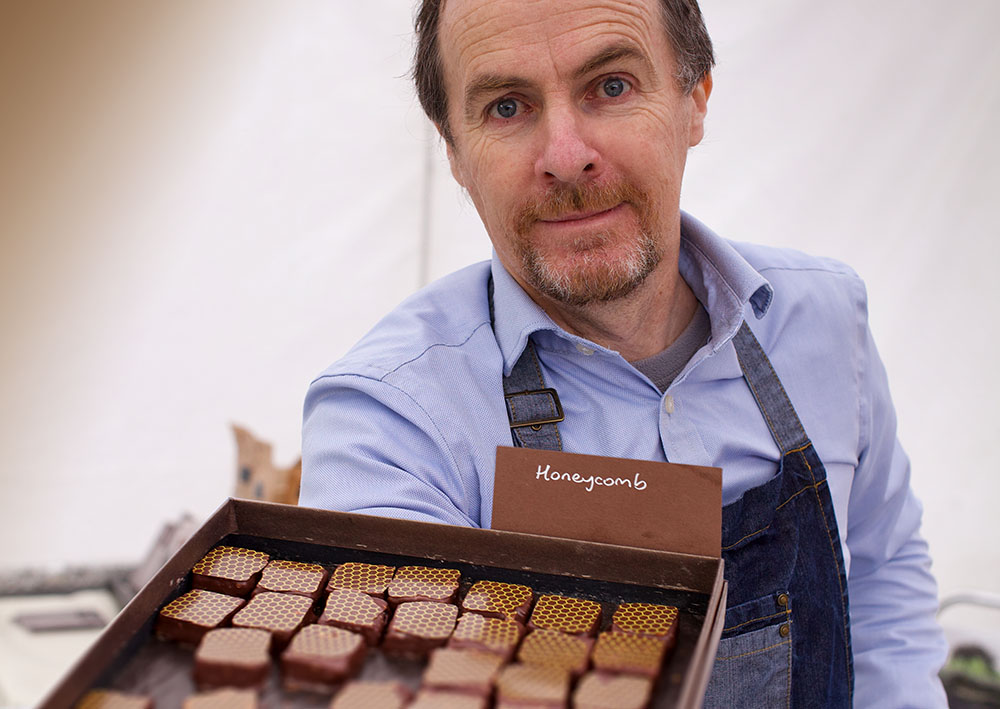 Try our Seasonal Products
Order for pick-up or delivery to your home
Nina Harden
Our other suppliers Cacao simply can't be sourced locally in Ireland, but other ingredients can! Collaborating with local businesses is another way the Truffle Fairy show its commitment to sustainability, quality and traceability.